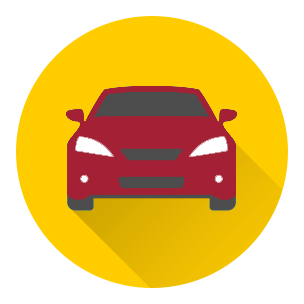 Parking Request Form
Please fill out this form to inform us of any parking requests you may have for your event. Completion of this form is not a guarantee of approval. The form is available to students and USC departments. For non-USC clients, pleace contact reservations@usc.edu or call us at (213) 740-3575 for University Park Campus or (323) 442-1201 for Health Sciences Campus.
Pricing Info
Pricing table for passes, labor, and other fees

| Resource | Cost |
| --- | --- |
| Parking pass on general days | $20 per day |
| Parking pass on event days | $20 - $50 per day |
| Special permit for food truck | $60 per day |
| Barricade detail | 20% of the total resource cost applied per day |
| Yellow zone barricades | $60 per day plus 20% barricade fee |
| Oversize units parking | $60 per day |
| Guest service ambassador | $60 per hour |
| Field maintenance labor | $60 per hour |
| Managers | $85 per hour |
| Buses/semi-trucks (limited) | $85 per day |
DPS and Fire Safety Notice
Please note that oversized, food truck, and bus/semi-truck parking may require additional approval from the Departments of Public Safety and Fire Safety. Entering detailed comments below we'll help us to let you know what you need.
Regular Vehicle Parking
Must fit in any Parking Structure. Check clearance before entering structure and if the vehicle fits between the white lines. Structures vary in clearance heights (lowest clearance 6' 2", highest clearance 8' 2"). Any vehicle not parking in a structure, including regular sized vehicles, must use oversized parking permits.

Pricing information: $20 per day (general), $20-$50 per day (event days)
Car Request Exceed Value
Would you like us to accept additional cars past the amount of vehicles requested?
Oversized Vehicle and Unit Parking
Any vehicle that occupies more than one space or does not clear the entrance height of the structure. Require an Oversize Vendor Permit if parked anywhere on campus.

Pricing information: $60 per day
Food Truck Parking
Require an Oversize Vendor Permit if parked anywhere on campus. Food truck caterers must be approved by USC Hospitality.

Pricing information: $60 per day
Bus and Semi-Truck Parking
Vehicles 30 feet or longer. Limited Parking on campus. Must arrange in advance to confirm availability. Barricading will most likely be required.

Pricing information: $85 per day
Guest Service Ambassadors
Additional staffing to support an event by opening entrances that are closed (non-working hours). Could also be requested to assist with heavy traffic.

Pricing information: $45 per hour
Barricades
Required for securing a particular yellow zone. Not guaranteed due to possibility of people moving cones/barricades.

Pricing information: $50 per day plus 20% of the total resource cost applied per day
Field Maintanence Labor
Setting up barricades, signs and other requests (mention in comments)

Pricing information: $45 per hour
Managers
On-site management personnel.

Pricing information: $60 per hour
Yellow Zones
Spaces designated to support Oversize Parking. These zones have a time limit of 1 hour. An Oversize Vendor Permit is required to be exempt from a time zone violation. A vehicle with an Oversize Vendor Permit can park in any open Yellow Zone.

Pricing information: $50 per day
Parking Meters
Parking meters are also time constrained but can be exempt if reserved in advance and proper reserved Permit is displayed.

Pricing information: $50 per day